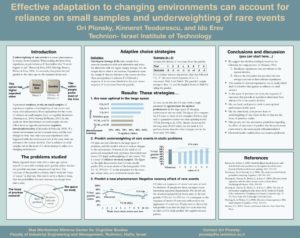 Plonsky, O., Teodorescu, K., & Erev, I. (2015). Reliance on Small Samples, the Wavy Recency Effect, and Similarity-based Learning. Psychological Review, 122(4), 621–647. doi: 10.1037/a0039413  Download pdf.  Direct link.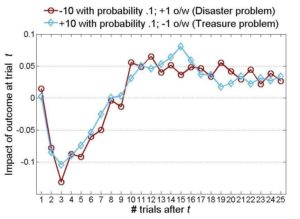 Plonsky, O., & Erev, I. (2017). Learning in Settings with Partial Feedback and the Wavy Recency Effect of Rare Events. Cognitive Psychology, 93, 18-43. doi: 10.1016/j.cogpsych.2017.01.002  Download pdf.  Direct link.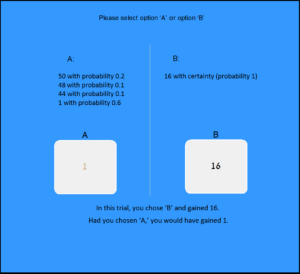 Erev, I., Ert, E., Plonsky, O., Cohen D., & Cohen O. (2017). From Anomalies to Forecasts: Toward a Descriptive Model of Decisions under Risk, under Ambiguity, and from Experience. Psychological Review, 124(4), 369-409. doi: 10.1037/rev0000062  Download pdf. Direct link.
See here for the website of the choice prediction competition, and here to get the data from this paper.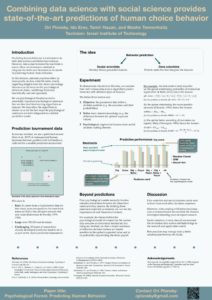 Plonsky, O., Erev, I., Hazan, T., & Tennenholtz, M. (2017). Psychological Forest: Predicting Human Behavior. In The Proceedings of the Thirty-first AAAI Conference on Artificial Intelligence (AAAI-17), 656-662. Download pdf.  Direct link.
Electronic versions of papers are provided as a professional courtesy to ensure timely dissemination of academic work for individual, noncommercial purposes. Copyright resides with the respective copyright holders, as stated within each paper. These files may not be reposted without permission.